For over 20 years Enmach has manufactured smart, inventive storage and feeding solutions. Their products are proudly Australian made and manufactured from the highest quality materials, resulting in a superior range of products that are strong, lightweight, UV resistant and exceptionally durable to withstand the harsh nature of Australia's outback conditions. Looking for a full rebrand, the formerly named Enmach Industries came to us with the aim of developing a stronger visual presence that would engage with a larger ag audience.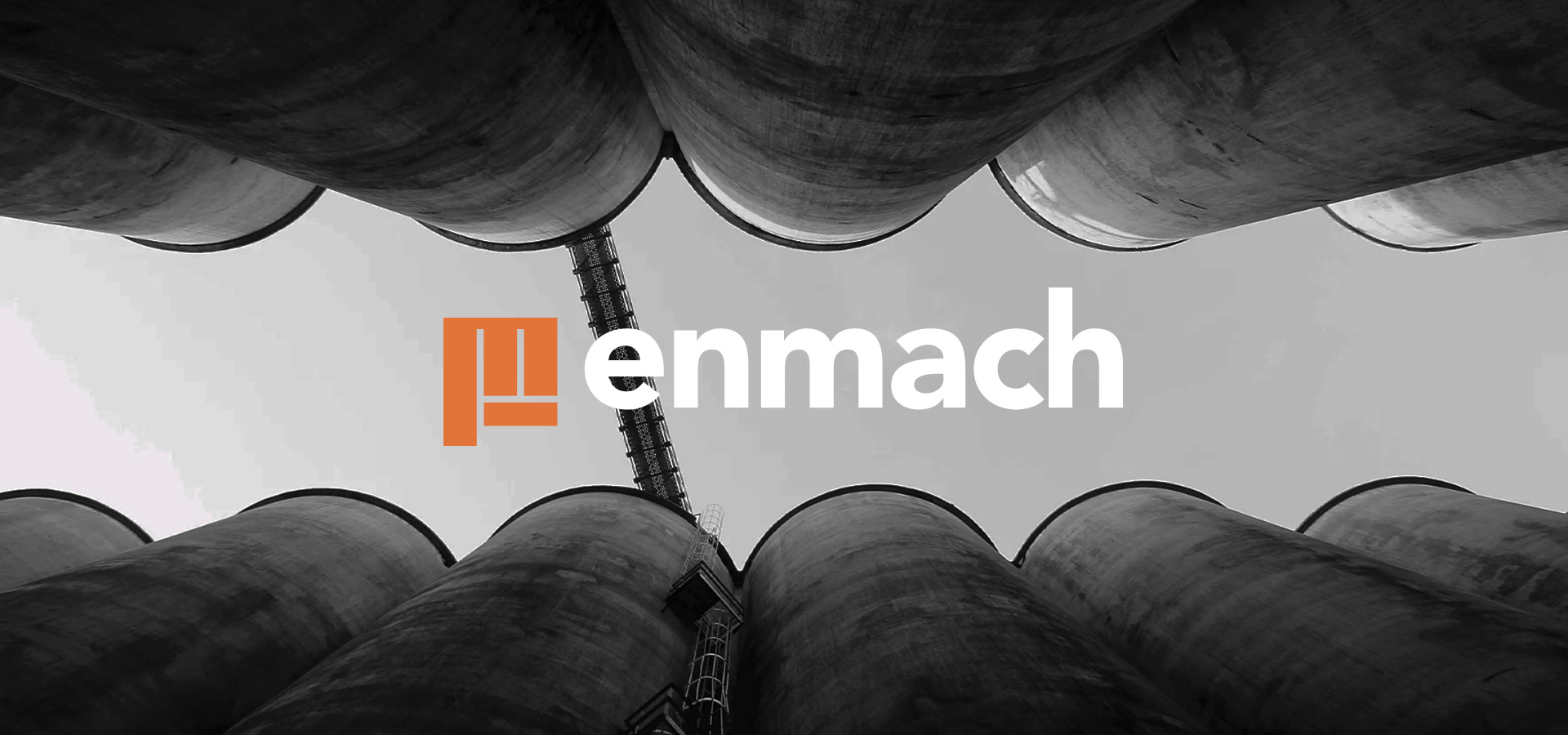 We identified key foundations that were descriptive of a honest brand that was bold and enduring. Working with these in mind, we used the iconic silo tank as a base for the logo form, which was paired with strong, modern typography that would add to the structural robustness of the brand and raise its market potential.
The result has a visually striking feel that was executed throughout the company. A contemporary tone of voice that represented the Australian owned business was also developed and incorporated into marketing collateral and their comprehensive product catalogues, with a features-focused demographic guiding design decisions.