Acres Organic Grassfed Beef
Acres Organic Grass Fed Beef is housed by JBS Australia and upholds a strong reputation for organic farming. Their cattle are raised in fully USDA NOP accredited organic environments for all 12 months of the year, roaming free and grazing on natural pastures.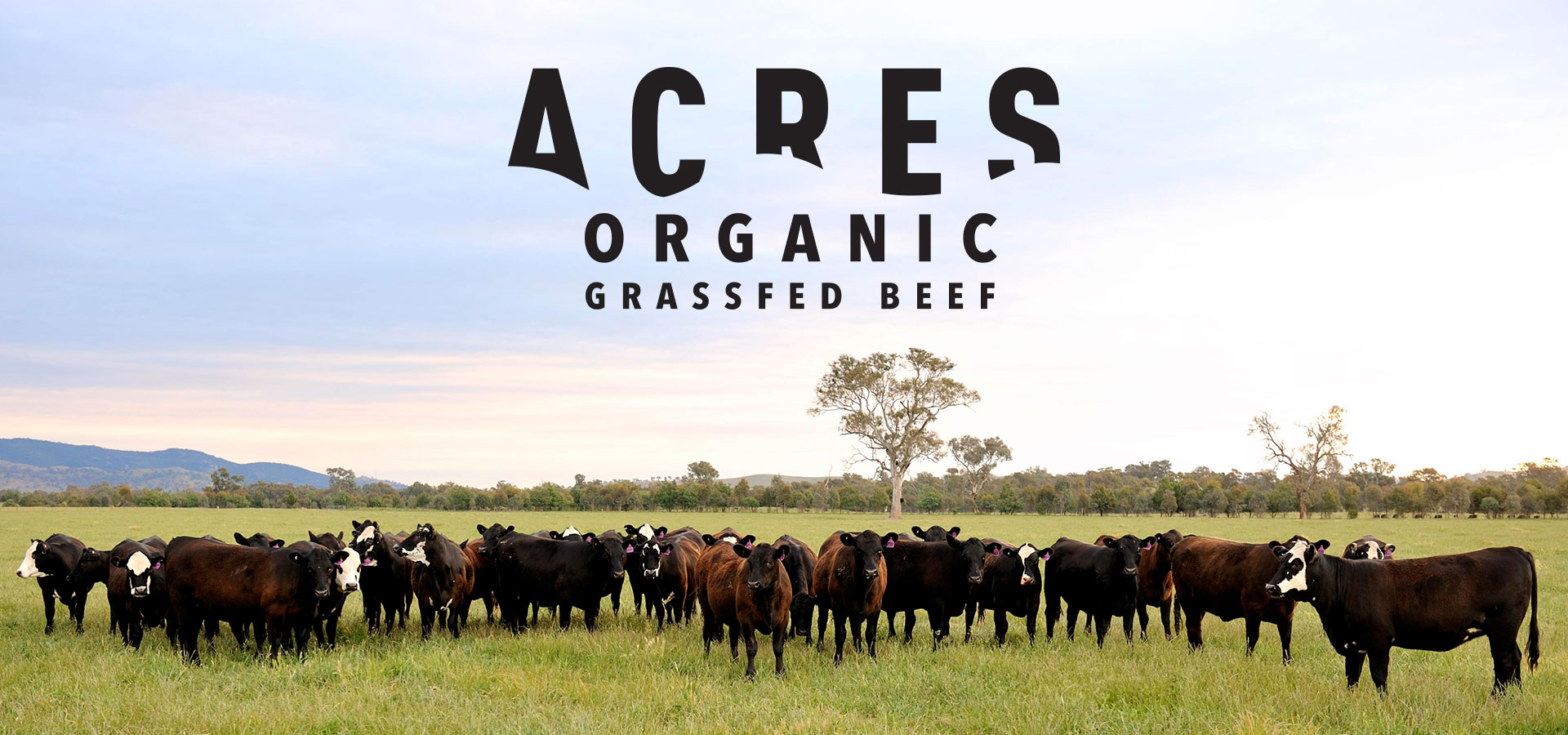 After a surge in organic sales, Acres Organic were prompted to develop a new brand to work alongside this growing market. Our vision was to put forward a boutique brand that would appeal to this expanding desire for organic and the natural produce.
We created distinctive, eye-catching packaging that employed the use of bold colours and loose shapes to both represent the organic industry and engage with forward thinking consumers. The resulting brand bravely walks the line between disruptive and playful, making for a powerful identity.