The animal health product Demize, underwent an update removing the contraindication for use on lactating dairy cows. We were briefed to create a campaign that would reintroduce the product to the dairy market, using a fresh concept that wouldn't cannibalise the existing beef cattle customer base.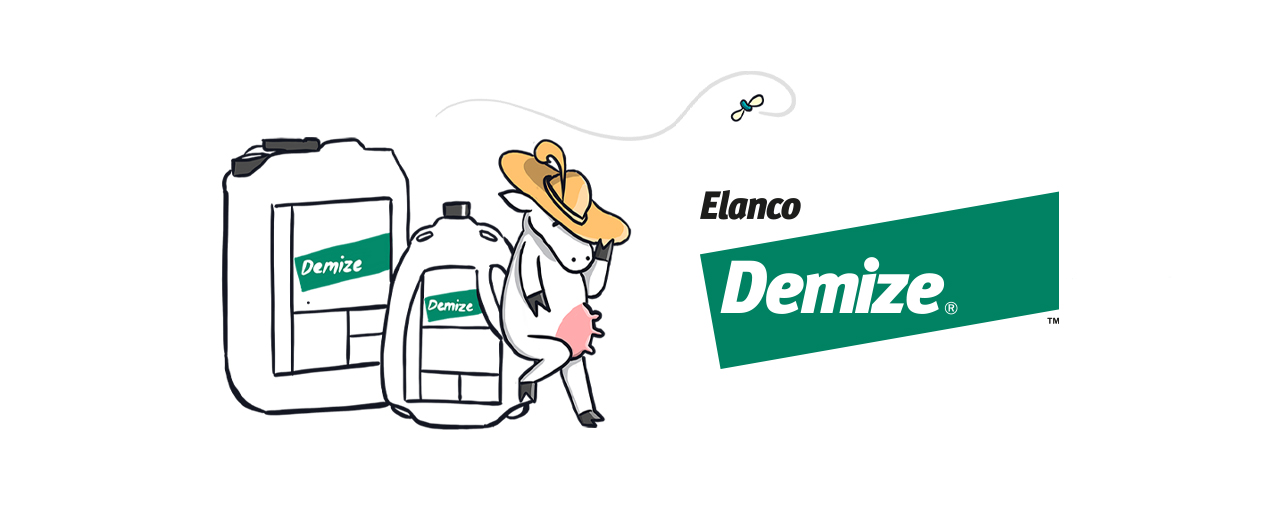 The client requested stand out creative, as it would need to overcome the noise in its primary newspaper channels. The concept also had to align with the spring buying season, when the product push would be at its peak. Drawing inspiration from comic strips, we created the artwork using both traditional and digital methods.
The hand-drawn elements were designed to capitalise on humour and infuse energy into the existing brand. Demize is a superior product, so we gave it a personality to reflect that. Adjusting the cartoon for digital channels, we were able to reach distributors and Elanco's customer database to monitor campaign performance.