Chesterfield Australia are one of Australia's leading agricultural and turf industry specialists, known for being Australia's largest supplier for John Deere and complementary product lines.
Chesterfield required a full brand refresh to be implemented across all areas of the company. For this revival it was important that the new brand elements still represented the company's long established values, and preconditioned style guidelines.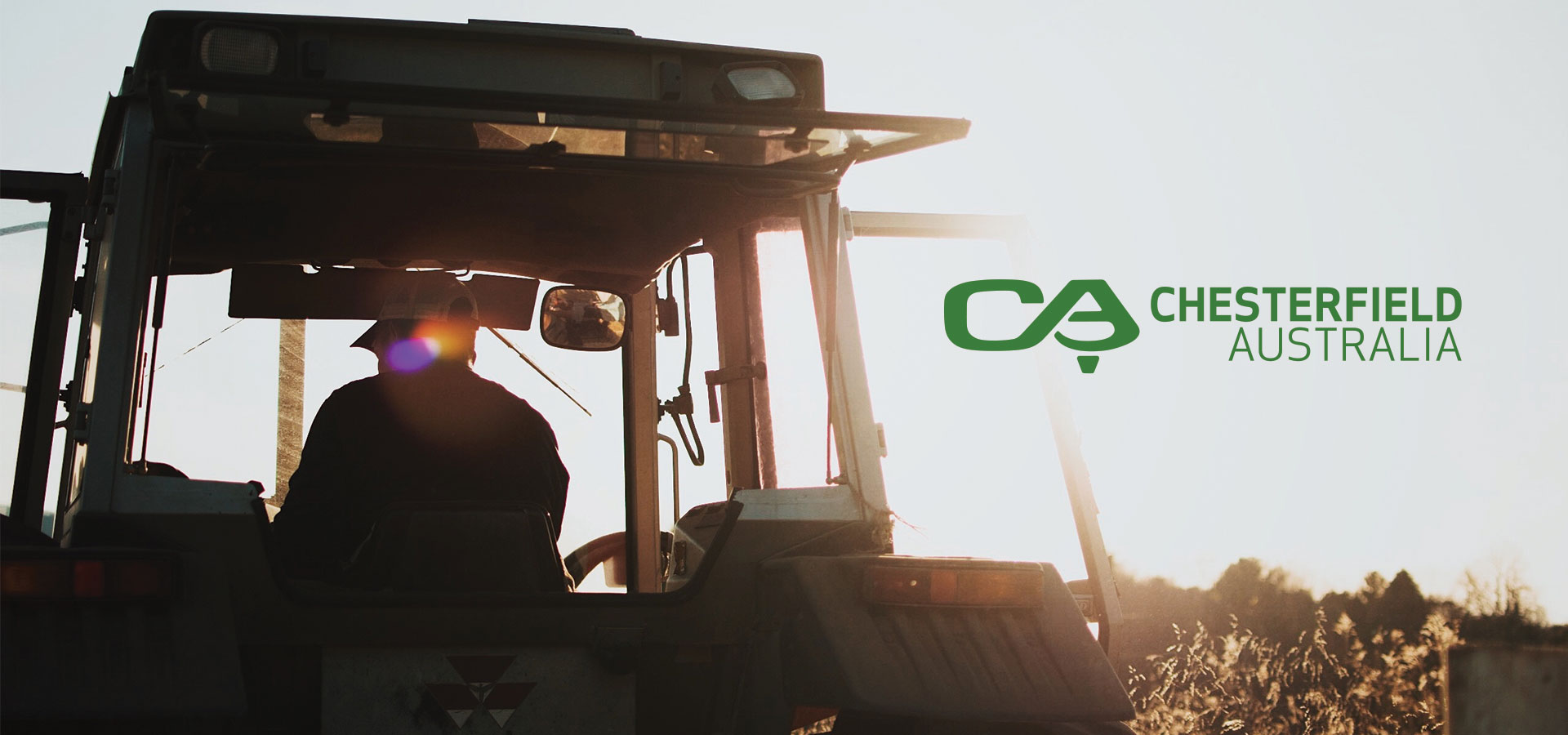 We chose connective, nurturing language and imagery to drive emotive driven brand awareness and product point of sale. We integrated key messaging including, from our family to yours and proud history, strong future.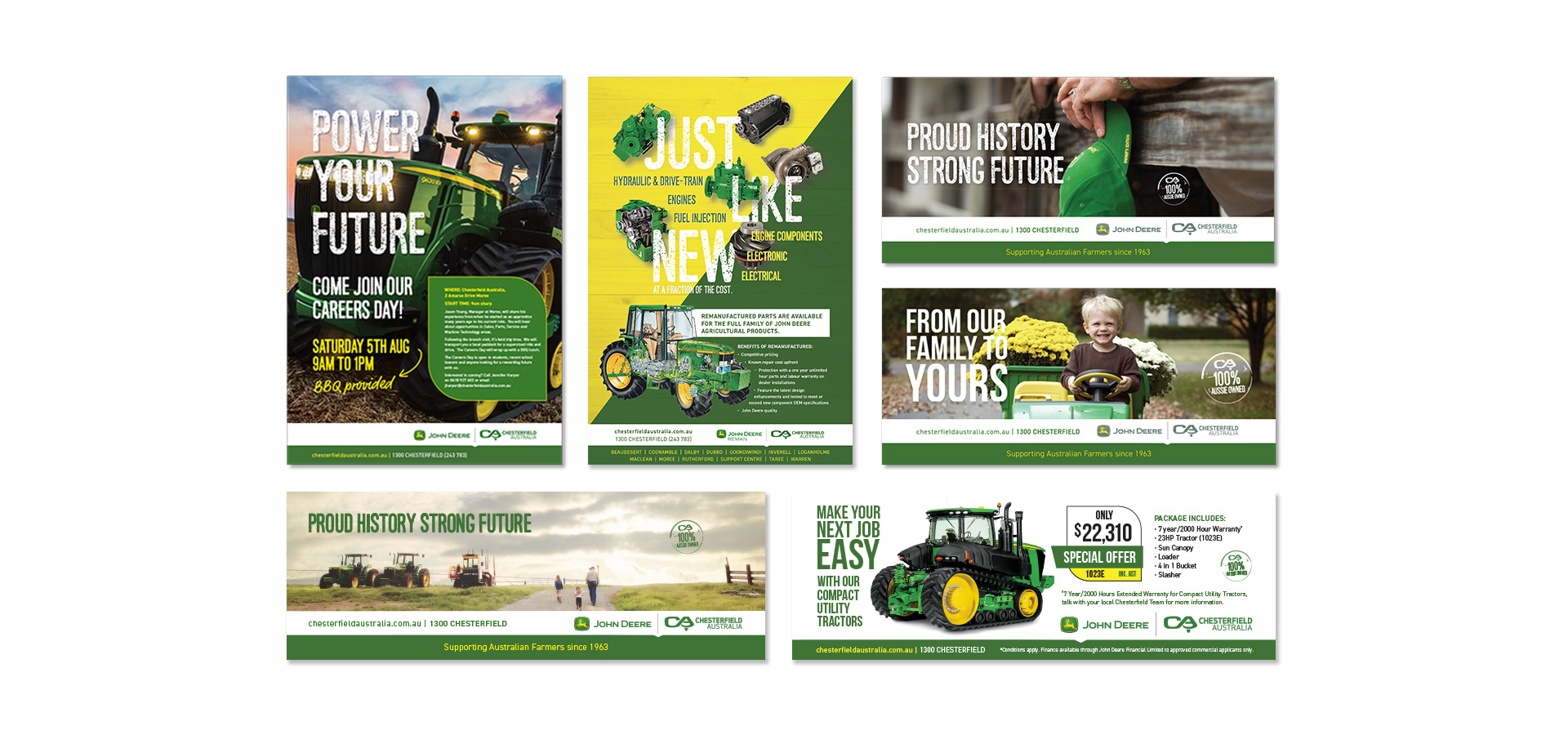 "Agri Creative understand our modus operandi, as evidenced by the work produced.
The relationship far exceeds our expectations in market response and perception to our brand integrity. Working with Charlotte and her team has been a breath of fresh air in revitalising our brand, visually bringing the emotive connection and commitment to our industry in line with our company vision and strategy. The materials produced are modern and dynamic while working to a brief, and delivered on time."
– Joanne Slatter, Chesterfield Australia.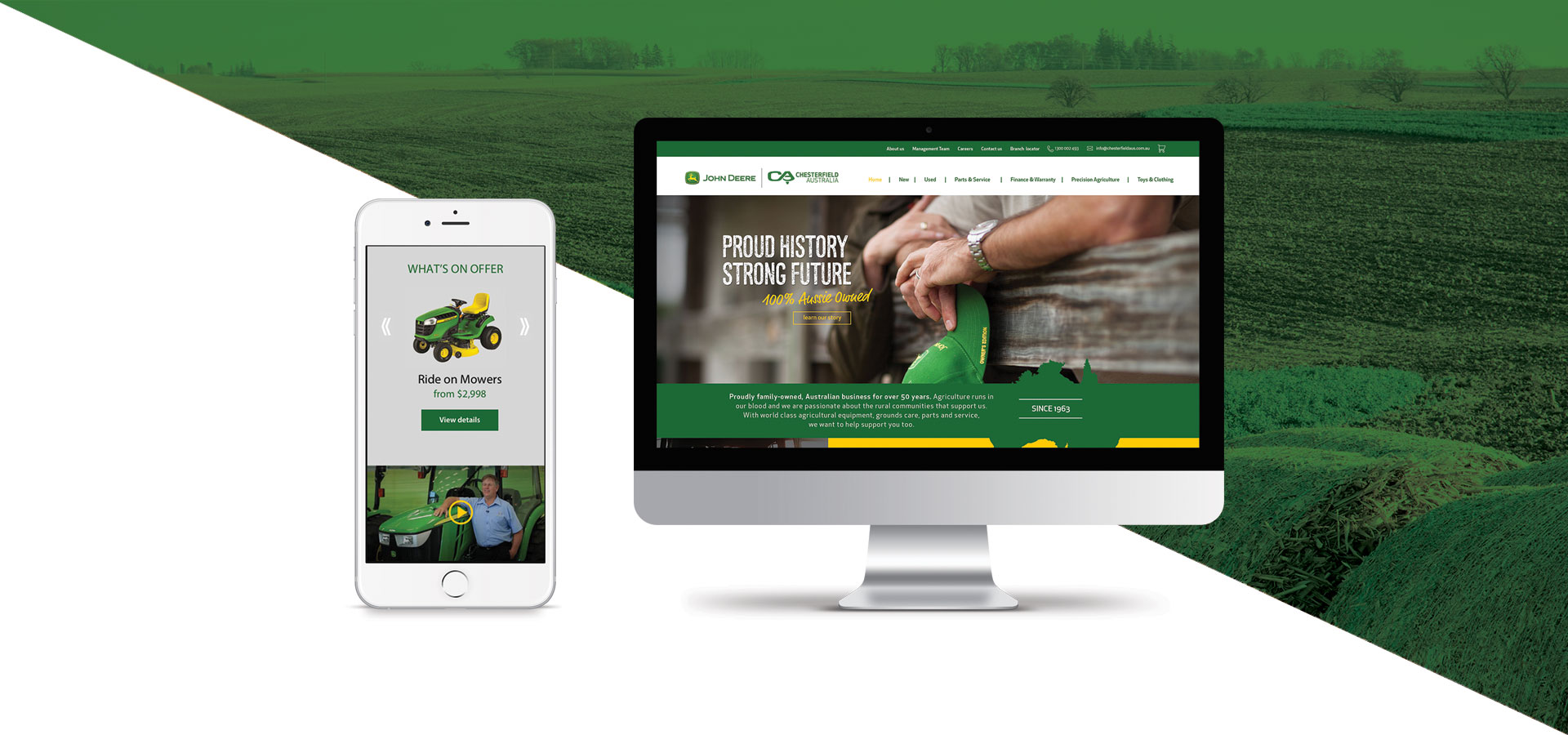 Chesterfield products are primarily supported by photography indicative of family and mateship, landscapes and farming. We also utilise similarly connective, emotive language to drive brand awareness and product point of sale, integrating key messaging including, proud history, strong future.
We continue to develop the brand across press advertising, email newsletters, social media, flyers, invitations and digital animation, always keeping the brand recognisable and exciting.
We've also assisted with the conception of Chesterfield's sub brand, Pinpoint Ag, carrying out full brand and website development.