Against the Grain of Commoditisation: How to Extend Your Value Proposition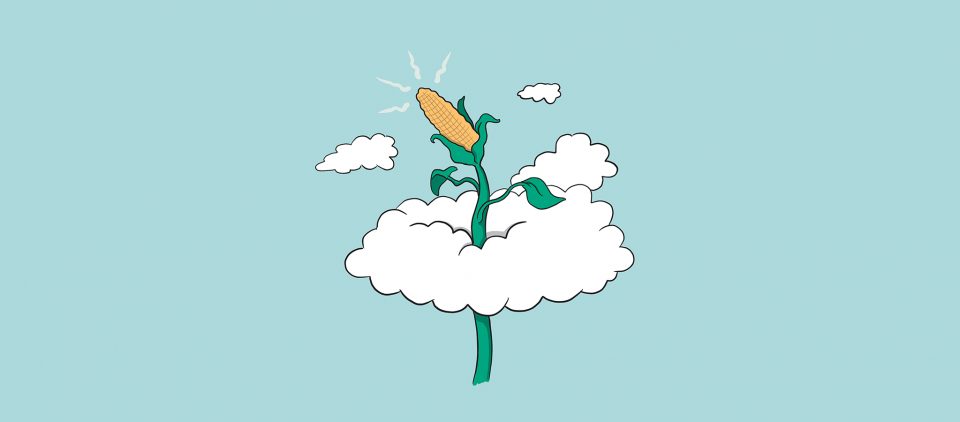 As providers of global food security, environmental stewardship, and leading innovative technologies, the agricultural industry is greater than the sum of its parts. 
Commoditisation can so often occur in Ag when there is a disconnect between producers and end users, and a product's story becomes defined by how cheaply it can be made, packaged or sold. Agribusinesses are also at the mercy of a neck-and-neck R&D race and seasonal conditions that influence the success of their products. Both primary and secondary product segments are at risk of these commodity-driven factors slowing growth. Ag brands therefore have the opportunity to bring value that goes beyond price, features and performance. By moving from a product-centred approach to a promise-centred one, brands can deliver on this value and not only better connect with their audiences, but also drive competitive problem solving, fill gaps in government capacity and provide confidence within communities. 
By being stand-up citizens, brands gain a stand-out advantage.
Brands with a loyal customer network have some level of immunity from commoditisation. This means that industry reputation related to the emotional, intangible aspects of a brand are crucial, particularly in an industry motivated by perceived risk. Leading Ag brands have gained firm loyalty from large segments of the market, usually due to provenance and heritage stories, however while these are worthy brand attributes, these stories can create stalemates that gradually lose audience engagement and fall back into commodity-driven territory.
The story you tell must matter to your customers, but it should also differentiate you from your competitors.
In a recent visit with a well regarded agribusiness, we were pleased to see this sentiment being recognised internally. In an environment of heightening standards and increased dependance, they wholly acknowledged the necessity to be different, to dedicate themselves to their customers and to never rely on resellers or intermediaries to properly communicate the true value of their products and services. So here are our thoughts on how leading brands like this are extending their value proposition:
Improve Experience 
Commodities are invisible. Brands are visible. They achieve this by creating memorable user experiences for their audiences, either through exceptional customer service (the Ag industry excels in this), targeted advertising, aligning with a community story, promotions and reward programs, regular newsletters, branding or strategic messaging – the list goes on. We know from research that 90% of purchase decisions are made subconsciously so when a brand makes an impression, it improves customer affinity and grants them the confidence and satisfaction to make better choices.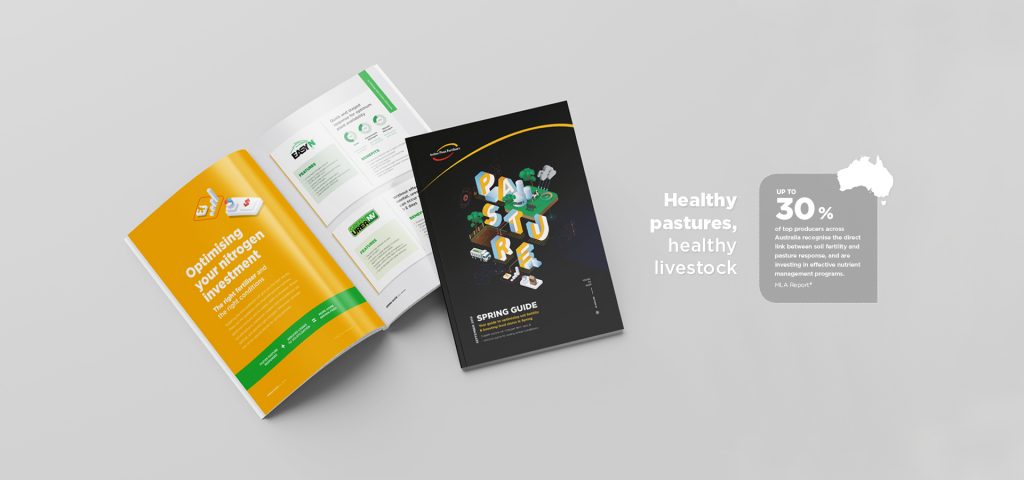 This Spring Pasture Guide aims to facilitate an educational experience with the brand.
See the full project
Provide Clarity
One key advantage of strong branding is its ability to reduce noise and encourage transparency for both internal and external communications. Brands get to the heart of an organisation and aim to authentically translate that to employees, investors and customers, who all stand to benefit from a crystal clear story. This is because, for all intents and purposes, brands are seen as the 'source' of the value a business brings. Uncomplicated branding makes for a digestible value proposition and organised architecture, which serves to buffer your offerings.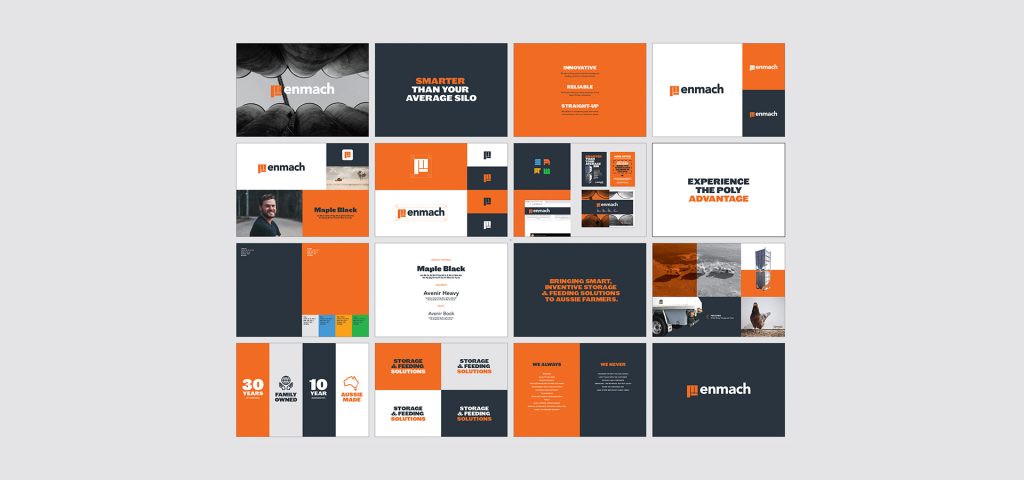 This design & messaging system clarifies a classic brand's value proposition.
See the full project
Stand By Your Purpose
A brand's social commitment and intent to make a difference beyond the corporate bottom line is becoming a key driver of buying decisions in the modern world. Customers are looking for those brands who are invested in a long-term promise over short-term profits. Recent studies show that over 60% of global consumers prefer to make purchases from companies that stand by a purpose that reflects their own social, environmental or political values. This number will only continue to grow across all industries as customers become more critical in their decision making. The Ag industry maintains precious environmental systems, provides essential support to rural communities and develops solutions to feed the world's growing population. Agribusinesses should share these stories and stand by the value they bring as brands.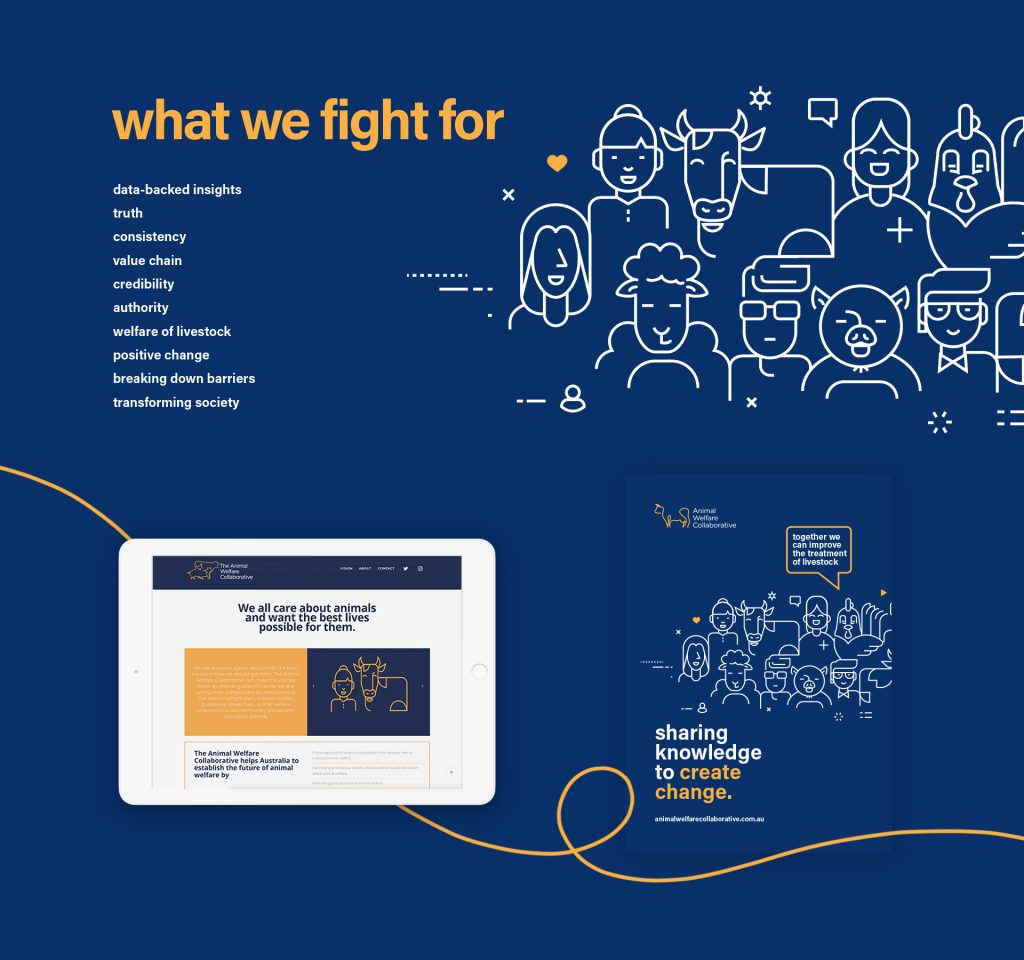 Defining a brand's purpose for communication materials.
See the full project