The Power of Great Design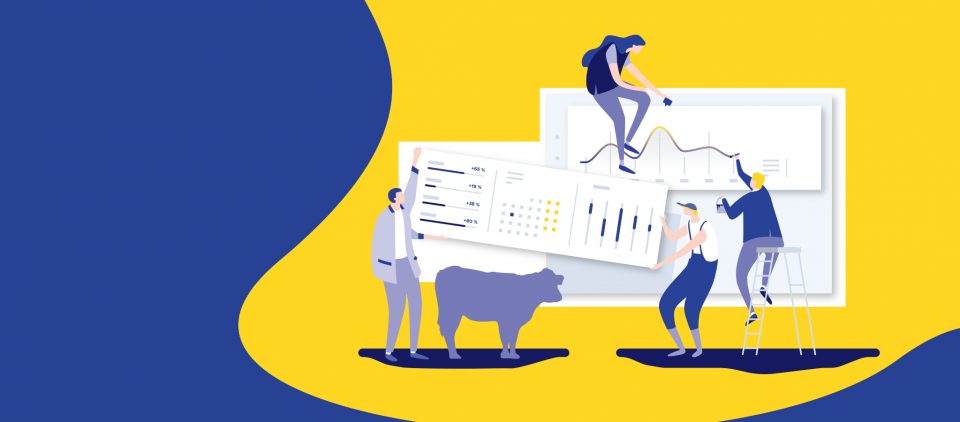 Research has proven that first impressions count – and they are pretty hard to shake once formed. A study from Princeton University has found that people make judgments about such things as trustworthiness, competence, and likeability within a fraction of a second after seeing someone's face. In the bush and agricultural circles these qualities are taken seriously so it is important to get it right.
When it comes to business your brand is your personality.
Your customers are human beings and how they perceive you will influence their decision to do business with you. This is where good design comes in! In ag your consumers are down to earth and smart. They appreciate straightforward communication and quality design is a great way to achieve this.
Good design is a great way to establish credibility in the market place.
It makes you look professional and helps your customers connect with your product or service. It shows who you are, what you do and how you speak – and importantly what makes your product unique.
The look and feel of your brand should to be current and consistent.
This is where a design agency can help. They can look at all aspects of your visual communication including logo, website, photography, packaging, brochures and signage. It will set you apart and give you the edge in a competitive marketplace.
Your brief is part of the equation
To get the best results designers rely on good communication with their clients. This starts with a clear brief, but it helps to be open minded to allow for innovative ideas to surface in the process. In turn a good designer will be able to take some objective criticism on the chin and work with you until everyone is happy.
Great designers are also good problem solvers
While creativity is crucial, you need to find a designer who has the ability to understand your agribusiness and can think critically and logically. They need to assess how a design is going to help you connect with your customers and achieve your goals.
Good design is easy on the eye.
It allows for the viewer to move around the 'page' with ease. Designers have a swag of tricks to help them achieve this. They create a focal point to give visual weight and use well-chosen fonts of the right size and white space to help create visual flow and readability. It is also about balance and symmetry and creating the right mood for your brand through the use of colours and imagery.
Your bottom line will benefit.
It is in our interests to see our clients achieve business growth. We have testimonials from many happy clients who have benefited from quality, consistent design in all of their marketing and point of sale collateral.
Design provides a powerful platform for Australian agricultural brands to preserve and share their unique stories.