Australian Agricultural Community Abuzz with Innovation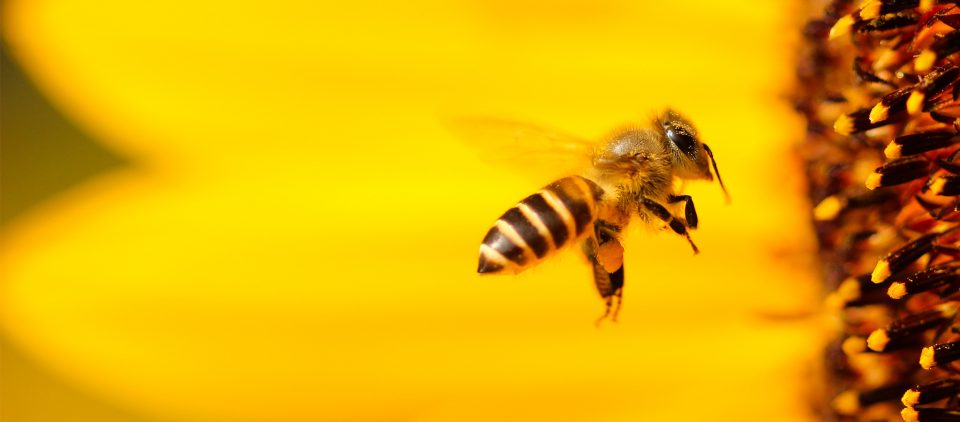 Following my recent involvement in the Rural Women's Award, hosted by AgriFutures, our team was inspired to know more about the fascinating industry of apiculture. Fellow finalists Ann Ross, co-founder of Hive Haven, and Natasha Roebig, co-founder of Bee All Natural, are passionate leaders in the beekeeping world. Both dedicate themselves to education and research within an industry that is key to the health of the planet. As our QLD winner, Natasha's objective is to establish an interactive training facility with sustainability and cutting edge technology in mind. The apiary industry is full of innovative ideas like this and Agri Creative wanted to investigate.
Charlotte Durack
Busy as a Bee
About two thirds of our nationwide crop production depends on animal pollination, particularly on the Australian Agricultural Industry's hidden workforce: bees. Australia has over 1,600 species of native bee, though our best-known commercial bee is an introduced species, the Apis honeybee (Apis mellifera), also known as the European honeybee. This hard-working insect takes on 80-90% of the pollination workload, playing a vital role for farmers of some of Australia's most important crops, such as apples, melons, avocados, onions and almonds. Sales of honey and other bee products generate around 100 million dollars each year in this country alone.
Bee Populations Stung by Disease and Pests
Since 2006 farmers, scientists and apiarists worldwide have observed a dramatic decrease in bee populations. Due to conditions such as overuse of pesticides and fungicides, introduced species, and change in climate, bees across the globe have fallen victim to a series of maladies. The biggest threat is the varroa mite (Varroa destructor) which catalyses Global Honeybee Colony Collapse Disorder.
Australia is currently one of the only countries in which bees remain unaffected by this mite. Our healthy bees are exported worldwide – around $7.5 million worth of Australian honeybees were exported to the US in 2010.
A Sweet Future as Australian Innovation Takes Flight
Although Australian bees remain relatively healthy, scientists anticipate that sooner or later these threats will migrate down under. Australia is one of the world's most proactive countries in terms of research and direct action to ensure a bright future for our bee colonies and, therefore, ourselves.
Last year CSIRO teamed up with Hitachi Tech Japan and launched a large-scale initiative to harvest information. With the help of a miniature radio transmitter 'backpack' and some glue, Australian scientists are tracking bees to learn more about their migratory habits, and discover new ways to prevent contamination and the spread of disease.
In future more agricultural brands will be working closely with onsite beekeepers to promote healthy colonies and improve pollination. AgriFutures has an Australian Honey Bee and Pollination Program working in collaboration with universities across the country to strengthen biosecurity, improve bee health and optimize beekeeping techniques.
In Melbourne the RIRDC has teamed up with the Victorian DPI and ten volunteer beekeepers to form Bee Force, a collective devoted to monitoring local bees for pests. Each beekeeper receives a "sentinel hive" fitted with a sticky mat in the lowest drawer which is removed every six weeks and sent to the DPI for analysis.
Some scientists assert that Australian native bees may be the answer to the bee crisis. Most native bees are solitary, do not make honey, do not have a queen, and cannot suffer from colony collapse syndrome. With stingless Aussie bees already proving invaluable in pollinating macadamias, mangos, watermelons and lychees, now may be the time to invest in our humble native bee.