Agri Creative Hits Up the Ekka!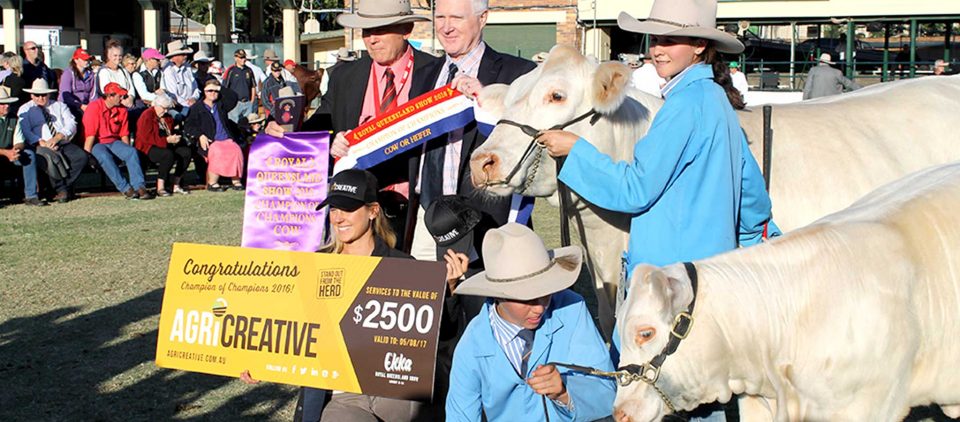 Agri Creative was out and about to help celebrate the Champion of Champions female and male exhibits.
A HUGE congratulations to Milford Charolais and Viva Brahman for winning the competition.
We are thrilled to sponsor each of these fantastic winners!
We look forward to working with you and ensuring you #standoutfromtheherd. ?
Enjoy some photos from the event, particularly our recent Agri Creative model … #whatastud