Royal Queensland Show Ekka
JBS Australia is Australia's largest meat packer, marketer and exporter, supplying the finest grain fed and pasture fed meats to export and domestic customers. JBS Australia export to more than 50 countries around the world, and buy from Australia's best livestock producers to supply the world with Australia's best beef, veal, lamb, hogget and mutton. We partnered with JBS at The EKKA to create gutsy branding for the Steakhouse at the 2017 Royal Queensland Show. This involved a 20 metre restaurant wall installation that formed the basis of all surrounding event collateral.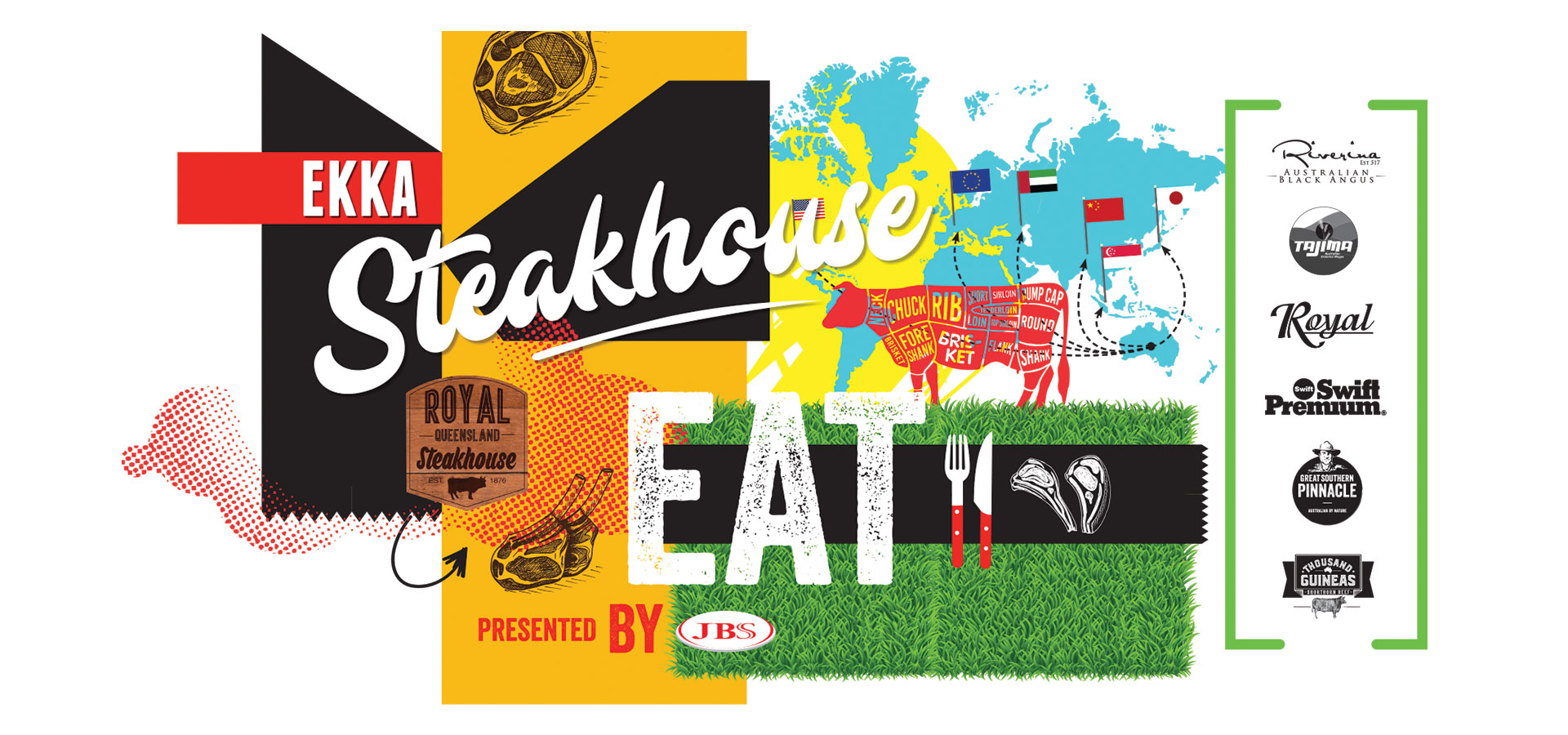 The Ekka Steakhouse was the perfect setting for purpose driven branding. Being an area of the Showgrounds that would receive thousands of visitors daily, we were encouraged to play our design off of food and farm culture and aimed to educate through our concept.
In order to inform diners about the agricultural industry, in particular the beef supply chain (within domestic and export markets), we designed the wall display to take guests on a journey. Infographics and clever typography give the design a visual flow that leads viewers from the paddock to the diner's plate.